Our range of natural and ORGANIC cosmetics made with No-Waste fruits:
OBSESSION OF THE MONTH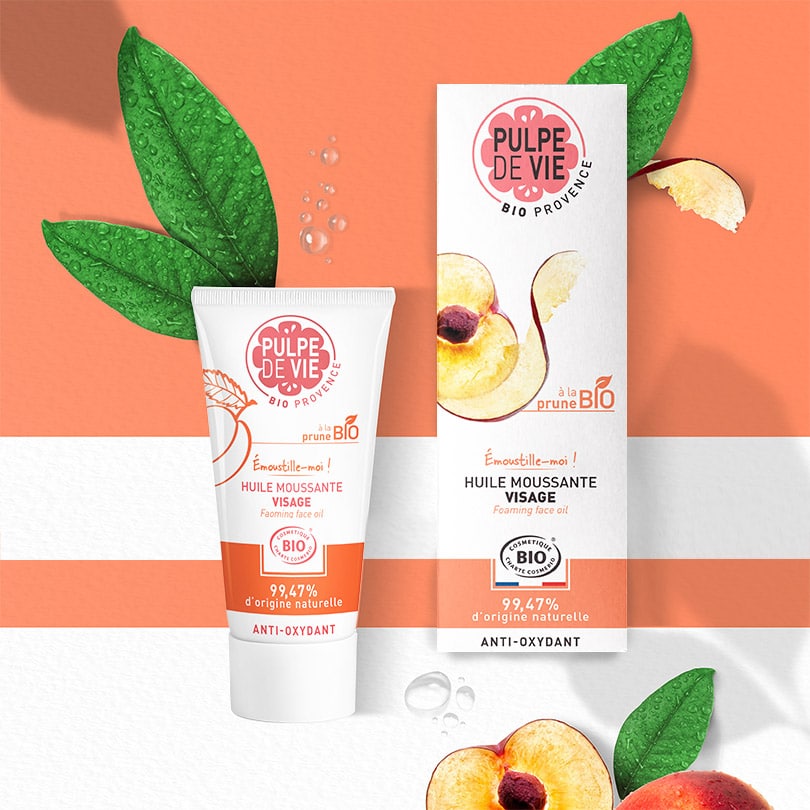 Emoustille-Moi
Foaming face gel with organic plum cleans
Remove make up and softens your skin thanks to a mix of mosturizing, glowing and antioxidant virtues! The cherry on top of the cake? His irresistibly fruity scent!
Discover




Benefits with every order