I'm made from
99.65%
natural ingredients
I am
100%
MADE IN FRANCE
I'm made from
NO-WASTE 'UGLY' FRUIT,


within an

ANTI-WASTE approach
A gel for sensitive skin designed for strong women
THEY LOVE ME!
"The texture surprised me slightly to start with, but it left my skin feeling super soft, and most importantly, it didn't react with my skin or leave any red marks!
Fabienne A.
All about me
Yol'eau is a moisturising facial gel with organic cucumber specially designed for sensitive, atopic, and reactive skin. Its refreshing gel texture and carefully selected ingredients such as floral waters, aloe vera, and cucumber will sooth, comfort and moisturise your skin. Care has been taken to ensure each of the formula's components is as neutral as possible, so as not to cause flare ups in intolerant skin.
Skin sensitivity can have several causes: pollution, stress, genetics, allergies, overly abrasive cosmetics, etc.
The skin's hydrolipidic film – the main shield protecting against flare ups – becomes weakened, making skin vulnerable. As a result, it reacts to external stresses in an extreme way: a mere change in temperature can become a real ordeal. Redness, tightness, psoriasis, burns, scaly skin (that lovely term used when skin suddenly starts to peel for absolutely no reason!), etc.
The skin's natural barrier is also responsible for retaining water: changes to it can cause skin to become dry and dehydrated.
Combination skin can also be sensitive: So, YOL'EAU has been designed for all skin types and doesn't leave an oily layer on the skin.
Care should also be taken to avoid cosmetics containing chemicals or aggressive ingredients, alcohol, sulphates, surfactants, synthetic essential oils and fragrances, which only worsen the symptoms of already weakened skin.
With this in mind, we've packed it with moisturising, regenerating, soothing and anti-irritant active ingredients, as well as dermatologically testing it on people with sensitive skin. A model student, Yol'eau passed the test with distinction: scoring >0 for reactions, with none of the participants experiencing reactions> (48 hour occlusive test). It has been formulated with 99.5% natural ingredients, and over 50% of its contents are organic! In addition, its subtle fragrance has been naturally developed by perfume makers in Grasse, southern France (organically certified fragrance).
Yol'eau WATER POWER ingredients:
• Organic cucumber, with regenerating, refreshing and healing properties. Full of water, it helps protect the skin thanks to its antioxidant effects. Very well tolerated by skin, it is often used to calm irritated or damaged skin.
• A trio of floral waters (rose – calendula – mallow) with soothing, toning, and anti-inflammatory qualities. Rose water is particularly recommended for sensitive skin thanks to its healing qualities, as is calendula, and mallow, which are often used by pharmacists to calm inflammations. This beauty water also smoothens skin and leaves your complexion looking toned and radiant.
• 2 types of hyaluronic acid : the presence of hyaluronic acid, which occurs naturally in our bodies, reduces with age. It guarantees great-looking skin: improving elasticity, suppleness, and more. As such, we've made YOL'EAU using hyaluronic acid with two different molecular weights: the first stays at the skin's surface to strengthen its natural barrier, helping it to retain water and improve skin hydration as a result. It can retain up to 1000 times its weight in water!
The second infiltrates the epidermis to treat skin from the inside; restoring comfort and firmness.
• Aloe vera, a real rock star when it comes to sensitive skin. Applied directly to the skin to treat burns and sunburn, it has anti-inflammatory and soothing properties. It contains vitamins, micronutrients and amino acids. It's a powerful moisturiser (it helps retain water) and restores the skin's suppleness and softness. Enriched with antioxidants, it also fights against ageing!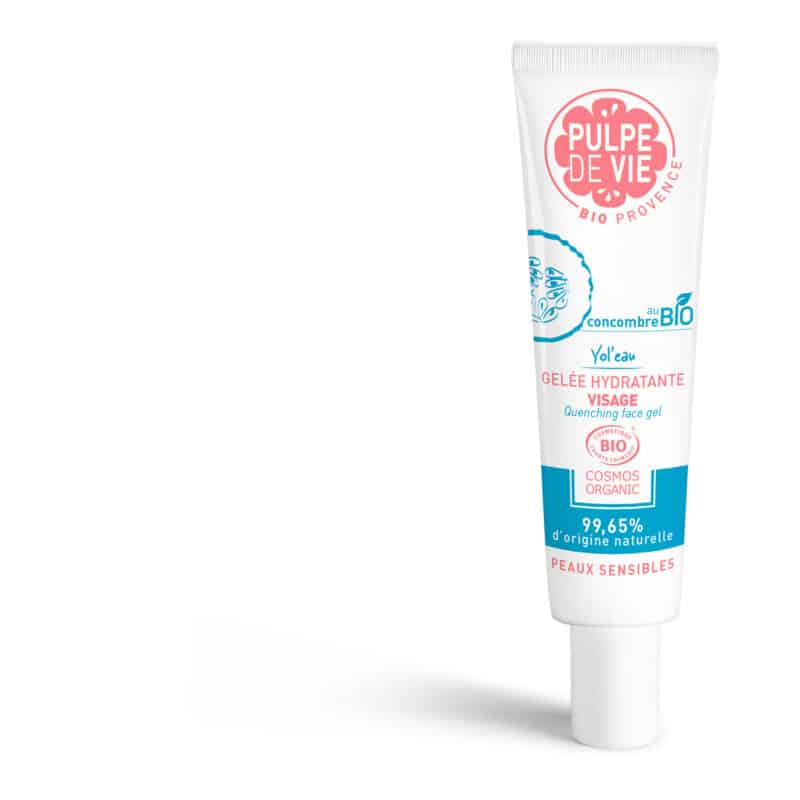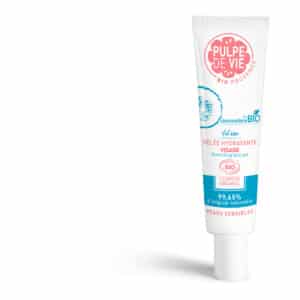 Trade secrets
To make a good Yol'Eau you need…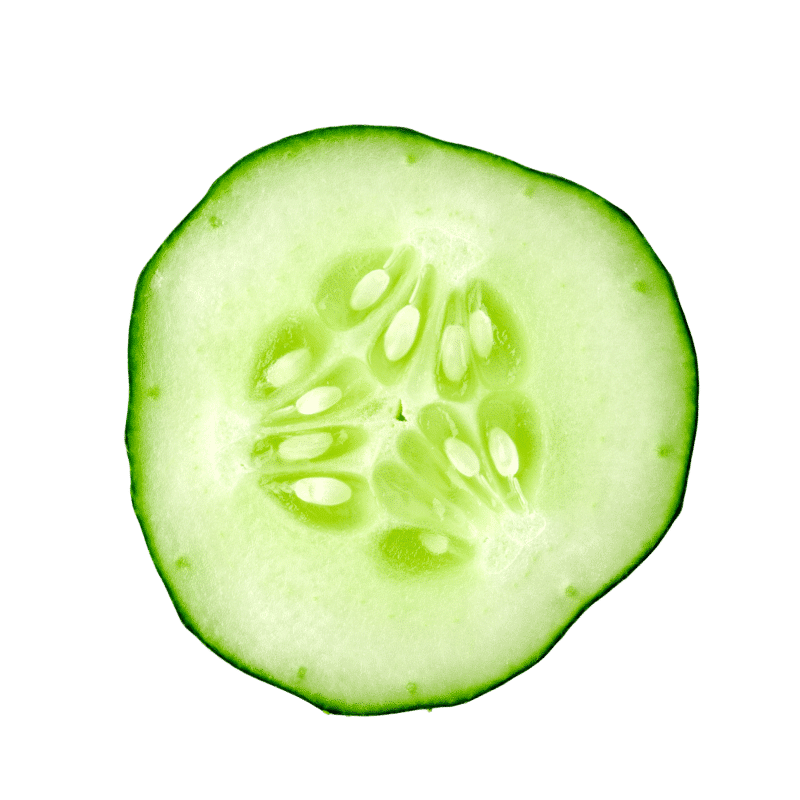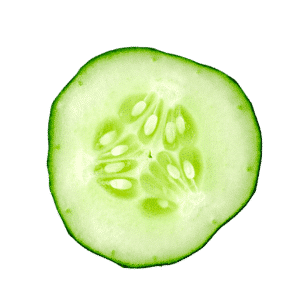 Cucumber:
With regenerative and calming properties, cucumber helps restore your skin thanks to its similar neutral pH level. Its high water content helps moisturise and 'plump' the skin.

Aloé Vera :
Excellent moisturiser, it provides the skin with vitamins and micronutrients and stimulates repair

INCI composition
Aqua : Water (so far, so good)
Calendula Officinalis Flower Water* : – Organic Calendula hydrolate, a flower known for its ability to sooth irritated and sensitive skin. Calming, anti-bacterial, purifying and regenerating effects.
Glycerin : (from natural origins) moisturises and softens. Helps skin to retain water.
Rosa Damascena Flower Water* : Organic rose hydrolate, tones, freshens and leaves skin feeling smoother and looking beautiful (reduces redness and blemishes)
Erythritol : Sugar
Sodium Citrus Citrate which regulates the formula's pH
Cucumis Sativus ( Cucumber) fruit extract* : Organic cucumber extract, moisturises, regenerates, and smoothens, perfect for reactive and sensitive skin
Aloe Barbendis Leaf Juice Powder* : Organic Aloe Vera juice regenerates, soothes and protects skin
Malva Sylvestris ( Mallow) Flower Extract* : Organic mallow extract: softens, moisturises and soothes skin. Particularly suited to sensitive skin
Hydrolyzed Hyaluronic Acid : low molecular weight hyaluronic acid.
Gluconolactone : A humectant from natural origins with preserving properties
Sodium Gluconate : A chelating agent from natural origins which protects the stability of the product.
Sodium Lactate : Lactic acid salt from natural origins which regulates the formula's pH
Sclerotium gum : Gellant from natural origins
Parfum (Fragrance) : Natural fragrance from Grasse, approved by the Ecocert standard
Sodium Benzoate : Completes the effects of natural preservatives (synthetic origin, >0.010% of the formula)
Citric Acid : Main active ingredient in lemon, stabilises the product's pH
Cyamopsis Tetragonoloba (guar) gum : Guar gum is a plant extract which gives the product a gelatinous appearance
Xanthan gum : Obtained from glucose fermentation, the gum helps maintain the gel texture
Phenetyl Alcohol : Preservative from natural origins, authorised for use in organic products
Sodium Hyaluronate ? : Very high molecular weight hyaluronic acid.
Biosaccharide Gum-1 : Fermented sugar which protects and moisturises the skin, and prevents dehydration.
Leuconostoc- radish root ferment filtrate Natural preservative developed from radish root
Benzoic Acid : Synthetic preservative authorised for use in organic products (0.025% of the formula)
Sodium Levulinate : From natural origins, with preserving properties
Glyceryl Caprylate : Emulsifier from natural origins
Calcium Gluconate : Humectant from natural origins
Sodium Anisate : From natural origins, with preserving properties
Gernaniol : Natural fragrance
Citronellol Citral : Natural fragrance
How to use me
Apply morning and/or night to skin that has just been cleansed with Frimousse, an organic tomato cleansing foam. For an even bigger hit of freshness, keep YOL'EAU in the fridge.
Its gel texture and firming effect can be a little surprising at first. It absorbs quickly into your skin, leaving it feeling soft and moisturised, ready for additional treatments. It also acts as a great make-up base!
If your skin is dry to very dry: after enjoying the moisturising effects of YOL'EAU, apply a nourishing serum such as Pulpe Moi, an organic sea-buckthorn serum.
Extend your care FIRST WRINKLES