I am made of
99%
of ingredients from natural origins,
I am
100%
MADE IN FRANCE
I am made from
DISCARDED FRUIT,


in a

NO-WASTE approach
A wonder-deo that protects the planet AND our armpits! 🌍
THEY LOVE ME
After 2 hours of dancing and a busy day, I absolutely do not smell and I 'm rather the type to sweat a lot! + this little tube is so cute, it never leaves my handbag
Julie D.
All about me
Wonder bras ! is a certified ORGANIC solid deodorant made from ORGANIC discarded grapefruit from Provence, that guarantees you a full day of protection with no odors.
Finally a that's efficient AND organic AND no-waste! With 100% of ingredients from natural origins, you can apply its creamy balm texture in just one motion, and it leaves a delicate fruity scent behind. It protects you durably from odors thanks to natural prebiotics that respect the balance of your skin. 1 stick = around 2 months, you're goooood…
Its extra-reliable and vegan composition ONLY contains na-tu-ral ingredients for a daily use in all confidence on this delicate area near your breast:
• some ORGANIC grapefruit for a fresh feeling
• some ORGANIC corn starch to absorb humidity
• some zinc & prebiotics made from sugar to neutralize odors
• some ORGANIC shea butter to moisturize and protect your skin.
THE SUPER-DEO OF THE ZEROS
Zero body odor: because that's what a deodorant is made for 😉
Zero toxic substance: no aluminum – no preservative – no paraben (yuk) ❎
Zero sticky or drying effect
Zero plastic, and zero waste thanks to the use of organic peaches from food discards and a cardboard packaging 100% recycled & recyclable ♻️
Zero multinational: just like all our cares, it's wholly made in France by our small committed company that gets its supplies locally 🇫🇷
IF YOUR ARMPITS ASK FOR MORE…
Lucky for you, there are three of them! In the organic Deodorants family, you may also like Dam dam déooo, care deodorant for sensitive skins made from Organic Almond and Anti-transpeach freshness deodorant made from Organic Grapefruit. A dream team of organic super-deos, efficient, no-waste, and, above all, 100% natural!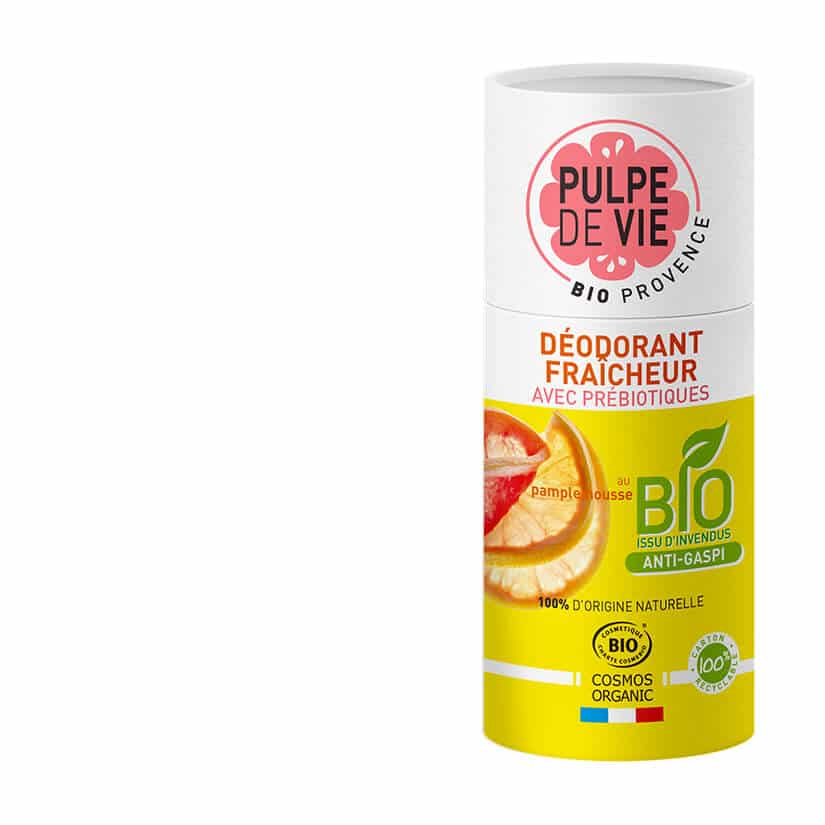 Secrets de fabrication
To make a good Dam dam déooo you will need…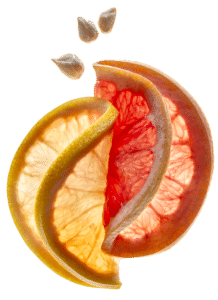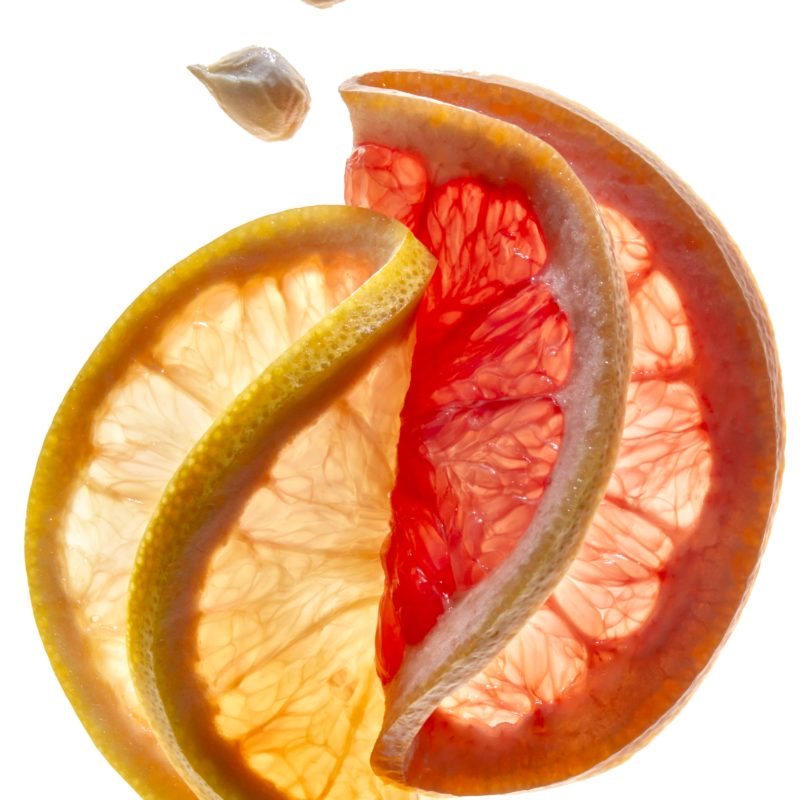 Some

ORGANIC

Grapefruit:
Naturally cleansing, it has antioxidant and cleansing properties.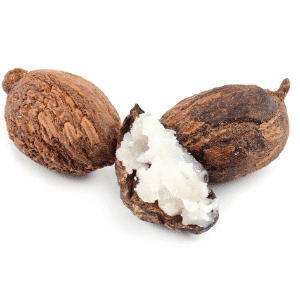 Some

ORGANIC

shea butter:
Strongly nourishing, it moisturizes and softens the skin.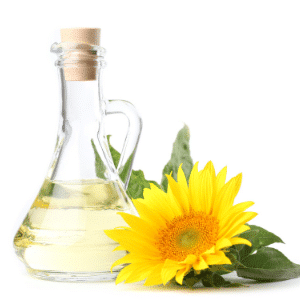 Some

ORGANIC

Sunflower oil:
High in omegas 6, it naturally softens and moisturizes the skin.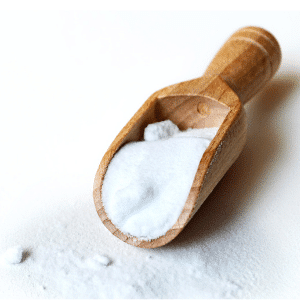 Some Baking soda:
Renown since antiquity for its cleansing properties, it naturally cleanses the skin.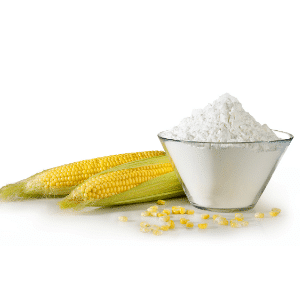 Some

ORGANIC

Corn starch:
100% from vegetable origin, it naturally absorbs all humidity.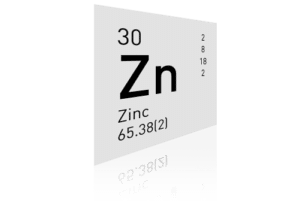 Some Zinc:
With antibacterial properties, it appeases the skin and neutralizes odors.
100 %

of total ingredients are from natural origins


74 %

of total ingredients are from organic farming



Yuka :

79

/100
INCI Beauty :

18,3

/20



Composition INCI
Helianthus Annuus (Sunflower) Hybrid Oil: ORGANIC sunflower oil, makes the skin soft and supple (for a skin in top form).
Sodium bicarbonate: Baking soda, renown since Antiquity for its natural cleansing properties.
Butyrospermum Parkii Butter: ORGANIC shea butter. Moisturizes and softens the skin.
Zea Mays Starch: ORGANIC corn starch, absorbs humidity.
Cocos Nucifera Oil: ORGANIC coconut oil, quickly penetrates the skin, makes it soft without oily effect.
Copernicia cerifera cera: ORGANIC Carnauba wax, obtained from palm tree leaves. Contributes to the solidification of the product in a stick.
Zinc ricinoleate: From natural origin, castor oil and zinc oxide by-product, it neutralizes perspiration odors without altering the cutaneous flora.
Helianthus Annuus Seed Oil: Sunflower seed oil, moisturizing, antioxidant properties.
Parfume: Fragrance from natural origin.
Inulin: Prebiotic from sugars from natural origin. Acts as a fertilizer and nourishes the "good" bacteria of the skin, thus balancing the cutaneous flora. (If you didn't fully get it, just know that it's a great ingredient for your skin).
Fructose: Sugar naturally found in fruit, with anti-drying properties.
Tocopherol: This is a type of vitamin E, antioxidant.
Citrus Paradisi (grapefruit) Fruit Extract: ORGANIC grapefruit extract, tonifies and cleanses the skin.
Aqua (Water): Water, like what you drink!
Citral: Allergen found in this fragrance from natural origin.
Limonene: Allergen found in this fragrance from natural origin.
Linalool: Allergen found in this fragrance from natural origin.
Comment m'utiliser
Appuyez sur le fond du tube pour que ça monte, comme les glaces Pousse Pousse de votre enfance, vous vous souvenez ? 🍦 Passez directement le déodorant solide sur vos aisselles : pas besoin de mouiller, la texture baume fond au contact de la chaleur de votre corps. Bougez, vivez, passez une belle journée : vous sentez ? Rien à signaler ! 🥰