I am made of
99%
of ingredients from natural origins,
I am
100%
MADE IN FRANCE
I am made from
DISCARDED FRUIT,


in a

NO-WASTE approach
This very gentle is going to become your favorite 💚
THEY LOVE ME
Washes super well and makes my hair soft and shiny!
Laure M.
Hmm, I love to feel its light fragrance in my hair…
Marion N.
All about me
Pompompidoux is a gentle shampoo certified ORGANIC specifically designed normal hair and a frequent use.
With the moisturizing effect of the ORGANIC softening apple water made from apple draff from Provence, your hair becomes strong and shiny, like you!
Formulated with 99% of natural ingredients, its very gentle washing base from vegetable origin respects your hair and wash them without attacking them. True relaxing haven for your hair, this is the nice care your hair needed to stay beautiful and healthy day after day.
Bye bye, dull and coarse hair 👋
With its natural and delicious green apple fragrance, you will be brought back to your childhood! (minus the pigtails)
Last but not least: its tube is entirely made of recycled plastic from milk bottles, and 100% recyclable.
WHAT YOU WILL NOT FIND IN THIS SHAMPOO:
We banned aggressive surfactants (=washing active ingredients) from its composition, like the really common Sodium Laureth (ou Lauryl) Sulfate, that rubs hair down, irritates the scalp and dehydrates the tips: hum, no thank you 😉
It is also formulated without silicone, PEG, paraben, synthetic fragrances…
WHAT WE USED INSTEAD:
• Some ORGANIC Apple extract from discarded fruit and vegetables harvested by farmers from the South of France, to nourishyour hair and make it shine
• Some Sweet Almond protein and plant-based keratin with naturally moisturizing properties that both repair your hair fiber and give your hair a silky touch.
• Some soothing ORGANIC Aloe Vera and moisturizing ORGANIC castor oil that strengthen, regenerate, soften and give elasticity to your hair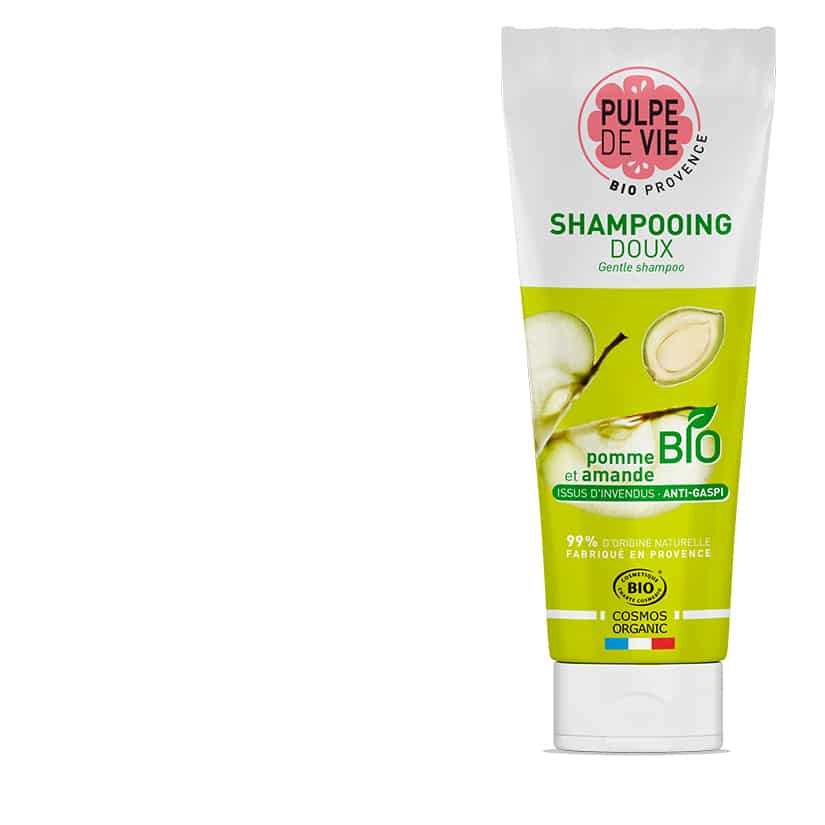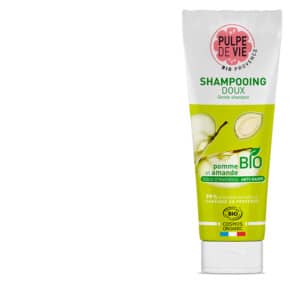 TRADE SECRETS
To make a good Pompompidoux you will need…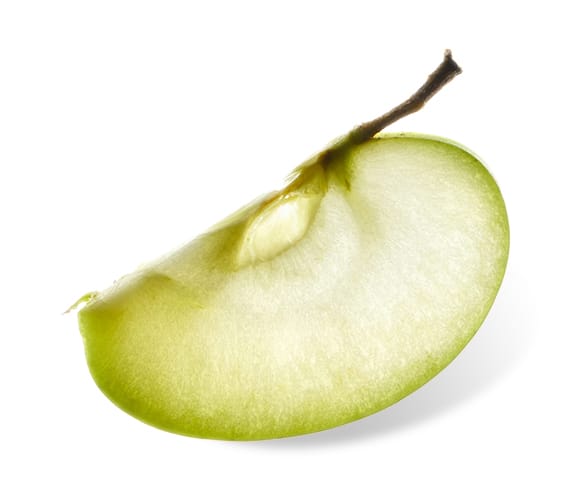 Some

ORGANIC

apple extract:
Moisturizing, it nourishes the hair and makes it shine.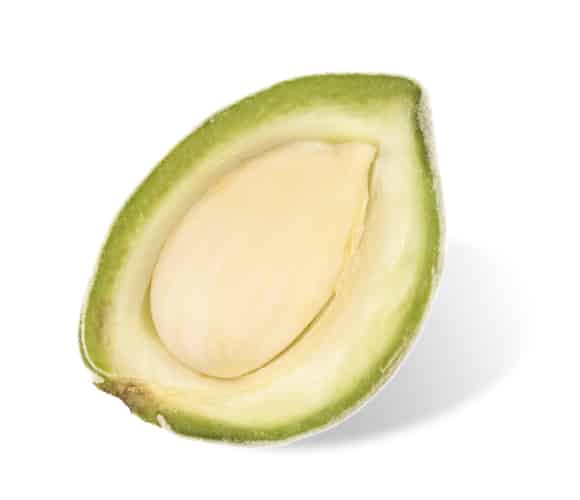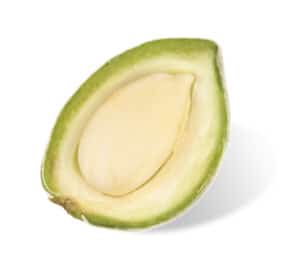 Some almond extract:
Thanks to its softening properties, it protects and soothes the scalp.
Some

ORGANIC

Aloe Vera:
Has been known for its moisturizing, soothing and repairing properties for a very long time.
99,01 %

of total ingredients are from natural origins


11,03 %

of total ingredients are from organic farming
Yuka :

100

/100
INCI Beauty :

16,6

/20
QuelCosmetic :

A

= No harm
INCI composition
Aqua (Water): Water, like that thing that covers 70% of the Earth.
Coco-Glucoside: From vegetable origin (coconut and sugar), creates bubbles.
Sodium Coco-Sulfate: Very gentle surfactant from natural origin derived from coconut oil that washes.
Coco-Betaine: Surfactant from natural origin derived from coconut oil that creates foam.
Malus Domestica (Apple) Fruit Water : ORGANIC squeezed apple water made from fresh apple draff, that moisturizes and makes your hair shine.
Parfum (Fragrance): Fragrance from natural origin.
Pca Glyceryl Oleate: Affectionately called Pyrrolidone Carboxylic Acid Glyceryl Oleate. 100% from vegetable origin, it's a conditioning agent: it facilitates disentanglement.
Sodium Benzoate: Synthetic preservative authorized by Ecocert.
Maris Sal: Sea salt. It cleanses the scalp and produces a fresh effect.
Sodium Gluconate: From natural origin, protects the stability of the shampoo.
Sodium Lactate: Sodium salt of lactic acid, made from the fermentation of sugar; it regulates the pH of the formula.
Citric Acid: From lemon, balances the pH of our shampoo.
Hydrolyzed Corn Protein: Repairs the hair fiber, prevents breaking, makes the hair supple and silky.
Hydrolyzed Wheat Protein: Also known as vegetable keratin. Fortifies the hair and improves its elasticity, gives it volume and softness.
Hydrolyzed Soy Protein: Regenerating and moisturizing properties.
Potassium Sorbate: Preservative authorized by Ecocert. Negligible amount.
Aloe Barbadensis Leaf Juice Powder: ORGANIC aloe leaf juice powder, moisturizes and soothes.
Ricinus Communis (Castor) Seed Oil: ORGANIC castor oil, with tonifying and nourishing properties.
Hydrolyzed Sweet Almond Protein: Softens and protects the hair
Hydrolyzed Jojoba Esters: From jojoba oil, fortifies and hydrates the hair without making them greasy and facilitates brushing.
Leuconostoc/Radish Root Ferment Filtrate: Preservative of 100% of natural origin from fermented radish.
Benzoic Acid: : Contributes to preservation. Negligible amount
How to use me
Unsurprisingly, let's start by wetting your hair, yes it's best that way 😉
Apply a small amount of product and lightly massage your scalp in a circular motion. Spread it on your whole hair to make sure every last one of them enjoys it!
Rinse, brush, let your hair dry, appreciate: wow, how shiny ✨
For a better hydration of your lengths,also apply before rinsing our hair mask Chapeau Melon made from ORGANIC cucumber and melon!