I am made of
99%
of ingredients from natural origins,
10%
of ORGANIC ingredients
I am
100%
MADE IN FRANCE
I am made from
DISCARDED FRUIT,


in a

NO-WASTE approach
Make yourself look good with a shower gel good for the planet and for you both!
THEY LOVE ME
My boyfriend likes it as much as me, I love its natural grapefruit scent!
Paula R.
All about me
Want an exotic escape on an island. A unique sensory experience? An intense freshness, enveloping textures, to feel like running in your birthday suit in the middle of a herd of unicorns?
Sorry in advance, but this is not what our shower gel is going to promise you.
Our commitment? A simple but efficient composition!
PIMP MY MOUSSE is a shower gel certified ORGANIC made from energizing grapefruit, that cleanses with a gentle and natural washing base, moisturizes with glycerin andaloe vera also from natural origin and tonifies with grapefruit. Its citrus fragrance will leave your skin with a light and natural scent.
If you probably can't notice the difference with a classic shower gel, your shower will notice:
• This organic shower gel is formulated without sulfates, paraben, PEG, MIT, synthetic fragrances, soap, phenoxyethanol, microplastics, endocrine disruptors, mineral oils… in short, without any harmful product in order to respect your skin and the planet. It is certified Ecocert, Cosmebio, Vegan and Cruelty Free.
• All of its fragrances are natural. They are from real fruits, collected in an ethical way thanks to unsold fruit from small producers South of France.
• Its 99% from natural origin formula is biodegradable and its packaging is recyclable.
And this, according to us, is more than enough to have a good time in the shower!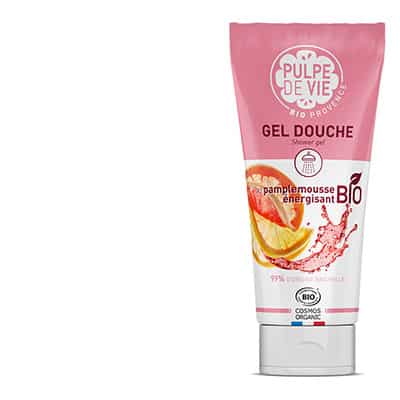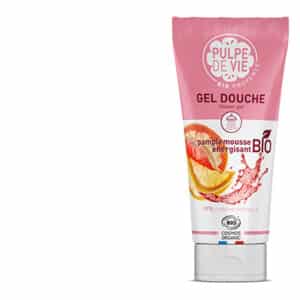 Trade secrets
To make a good Pimp my mousse you will need…
Some

ORGANIC

Aloe Vera:
Excellent moisturizer, it brings vitamins and oligo-elements for your skin, and it stimulates repairs.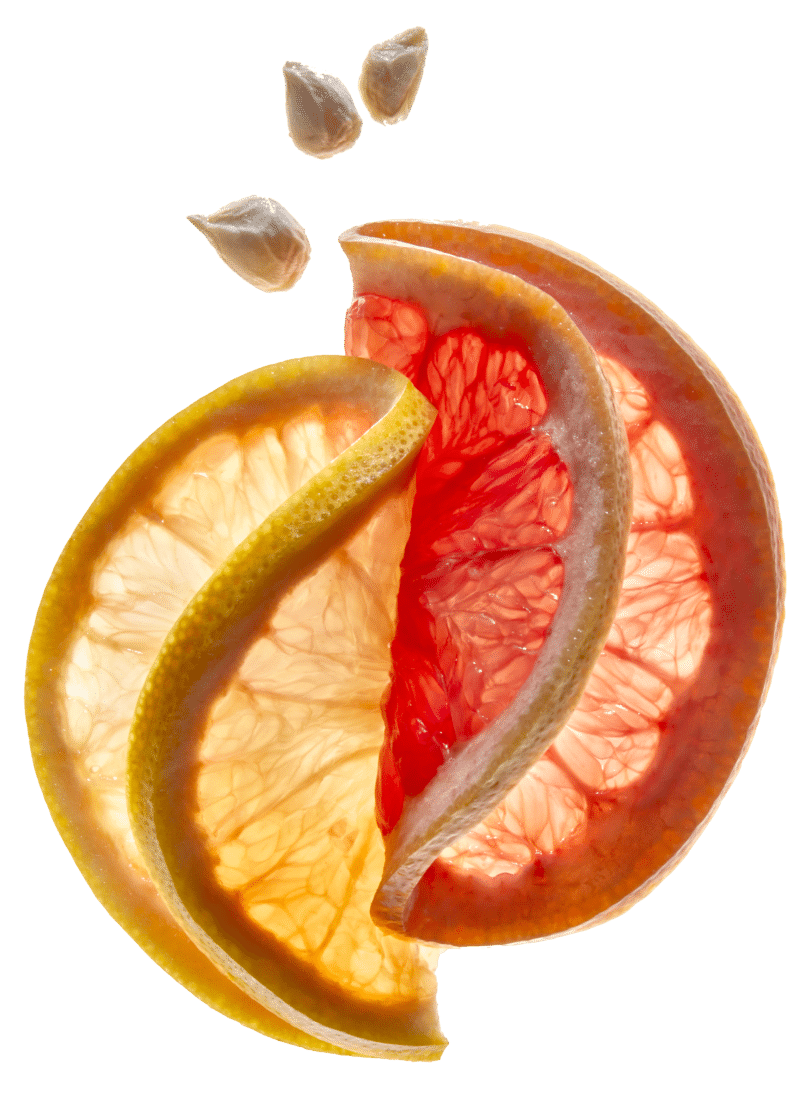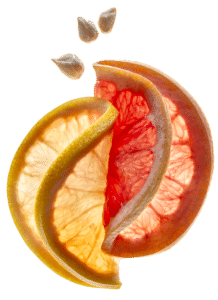 Some

ORGANIC

grapefruit:
It contains vitamin C that protects the skin against environmental risks, tonifies it and regenerates it. The potassium found in grapefruit helps you keep your skin moisturized all day long.
99 %

of total ingredients are from natural origins


10 %

of total ingredients are from organic farming
Yuka :

86

/100
INCI Beauty :

15,8

/20
QuelCosmetic :

A

= No harm
INCI composition
Aqua (water): Water.
Glycerin: (or Glycerol, if you prefer. We leave it up to you). From vegetable fat, it moisturizes and protects the skin.
Caprylyl / Capryl glucoside: Foaming agent from natural origin made from the transformation of coconut and/or palm oil, and from glucose (corn or wheat).
Sodium cocoyl glutamate: Derived from coconut oil, a cleanser that leaves your skin oh so soft.
Xanthan gum: Polysaccharide obtained from the fermentation of sugars by yeast, it is used as a setting agent.
Sodium benzoate: Benzoic acid, found in some fruit. Contributes to the preservation of the product.
Citric acid: From lemon, balances the pH of our skincare product.
Helianthus annuus (sunflower) seed oil: ORGANIC sunflower seeds oil, moisturizing, antioxidant properties.
Levulinic acid: From cane sugar and rapeseed, contributes to preservation.
Parfum (fragrance): Fragrance from natural origin that fills you with fragrance 😊
Sodium chloride: Sodium salt (the very same you use for your pasta), viscosity agent.
Sodium levulinate: Contributes to preservation, from natural origin.
Sodium phytate: Natural chelator, alternative to EDTA. Its role is to create a complex by protecting the formula from oxidation that could cause a tinting of the product. It is from vegetable origin (rice bran).
Aloe barbadensis leaf juice powder: ORGANIC aloe leaf juice, moisturizes and appeases.
Citrus paradisi (grapefruit) fruit extract: fruit extract: ORGANIC grapefruit extract, tonifies and gives radiance to the skin.
Mica: Mineral that gives a sparkling effect to the care.
Alcohol: Solvent made from cane sugar ferment.
Sodium hydroxide: From natural origin, neutralizes acids.
Iron oxides: Pigment from mineral origin that gives their pearly color to micas (flakes from natural origin).
Limonene: Found in the fragrance from natural origin, this is a possible allergen found in very small quantity (<0.01%)
How to use me
Use it like a regular shower gel: pour some of the product in your palm and apply it on your body. If this makes less foam than a regular shower gel, that's normal: it doesn't contain sulfates, these irritating composites added to cosmetics to offer you a fake foaming effect!
No need to double the amount used, with or without bubbles, you will come out of your Pulpe de Vie shower with a clean conscience and a clean body!